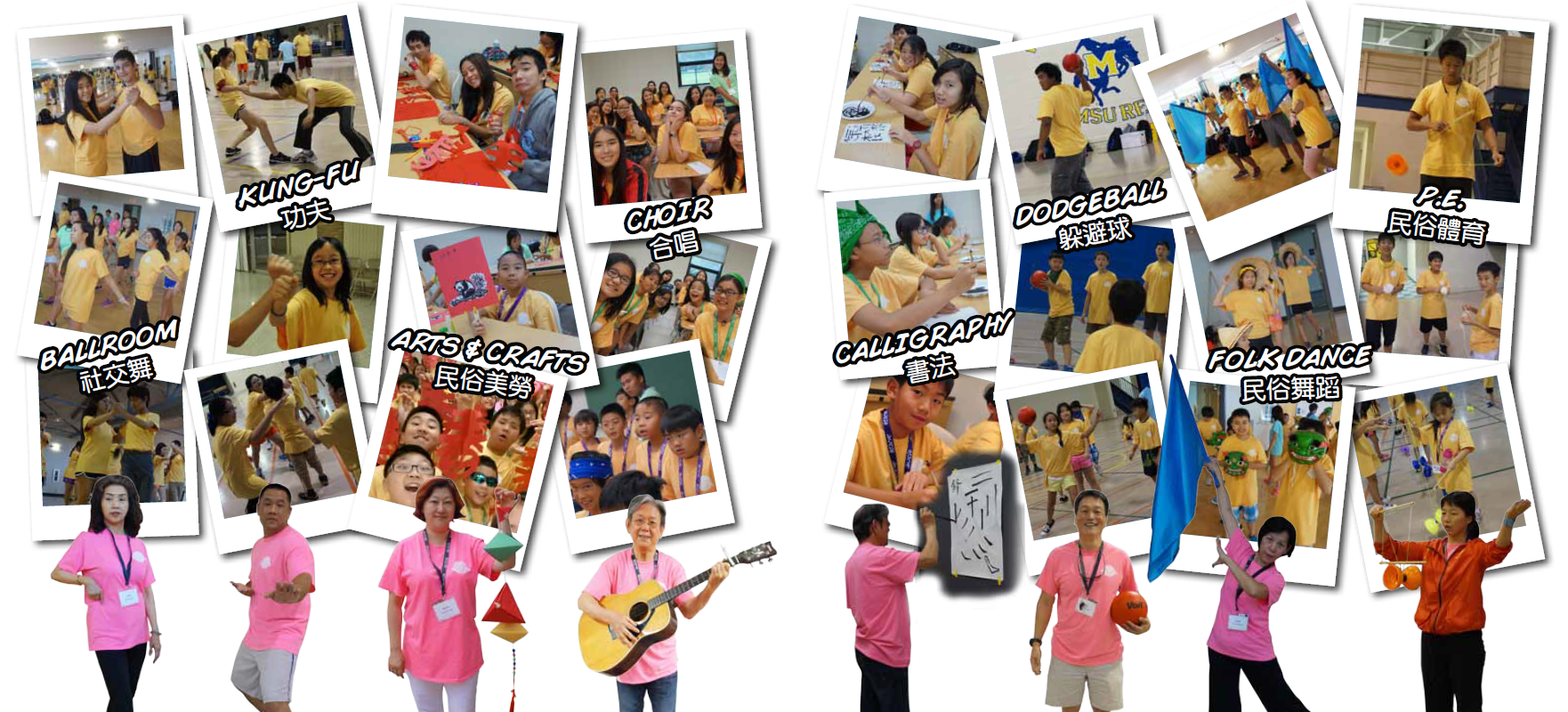 Houston CYC has offered a range of classes over the past 20 years, including Chinese Yo-Yo, Dodgeball, Chinese Calligraphy, Arts & Crafts, Chinese Puppet making and presentation, Dragon Dance, Folk Dance, Choir and more!  Our classes teach leadership, communication, teamwork, discipline, and presentation skills.
Class offerings can vary from year to year.  PLease see the 2018 Schedule Below: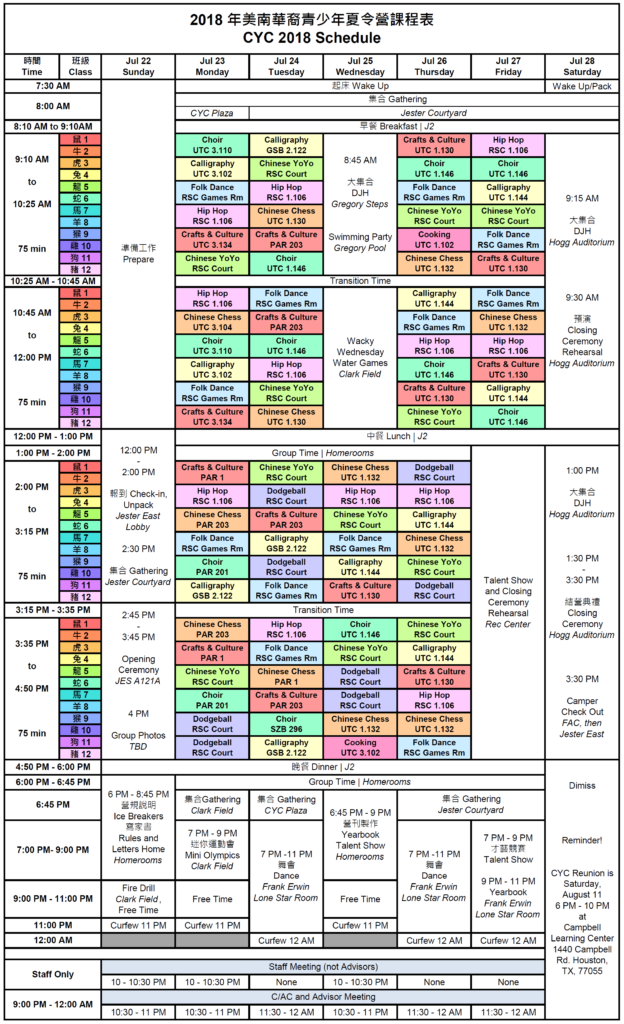 Read about the positive effect CYC has had on our campers!